About Your Speaker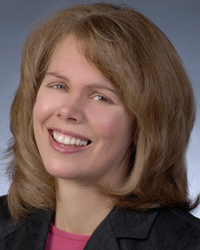 Wanda McCallum is an inter- national speaker and trainer serving organizations throughout the US, UK, Australia and New Zealand. Her full-day seminars serve audiences from 10 to 450 participants within major corporations, mid-sized and small businesses, government agencies, education and non-profit entities.

Wanda began her career as a software programmer after earning a bachelor's degree in computer science. She ascended quickly in her career, becoming team leader in 1996 at a Wall Street banking firm. Realizing that her greatest passion was working with people, Wanda accepted a position as a senior consultant for a French software company, traveling throughout the United States and abroad to provide technical training and consulting to organizations in nearly every industry sector. During this time, she began to pursue her master's degree in psychology in preparation for a career transition.

In 2002, Wanda began working in the mental health field, where she gained invaluable insight and practical experience. Following her graduation in 2004, she received supervision as a clinical therapist in a mental hospital for three years, which qualified her to become a Licensed Professional Counselor.

In 2007, Ms. McCallum opened her private practice. Yet, her passion for working with organizations drew her back to Corporate America, this time as a professional speaker, trainer and coach.
Today, Wanda inspires audiences worldwide by providing the insight only attainable through a unique combination of both mental health and corporate experience. She delivers sought-after advice on ways to compete during the global economic crisis. Her training sessions and seminars promote lasting change, as participants walk away with a new perspective and a fresh plan of action for success.
Ms. McCallum earned a B.A. in Computer Science with a minor in Accounting from Rutgers University and a M.A. in Psychology from the University of West Georgia. She's an active member and volunteer for the Licensed Professional Counseling Association of Georgia and a Georgia State Licensed Professional Counselor. Wanda is a Toastmasters International Certified Competent Communicator and an Associate Member of the National Speakers Association, Georgia Chapter.



Contact Me

Fill out the form below and I
will contact you.*Fields are required.